Your Local Partner For a Small Group Tours in Ethiopia.

PLAN YOUR 2024 ETHIOPIA HOLIDAY WITH US.
Welcome to Authentic Ethiopia Tours.
Welcome to Ethiopia- the most acclaimed destinations to most travelers.
We are a boutique tour operator in Ethiopia uncovering the world's best kept secrets through small groups touring in customized itineraries off the beaten-track and offers a unique travel experience, converting all your dream holidays into authentic experiences.
We handle Min. 2 ; Max 16 Tourists in a group.
We are Professional and Experienced Tour Operation company based in Addis Abeba,Ethiopia. We offer custom made tours in Ethiopia dedicated to catering any travel itinerary to meet your needs!
We pride ourselves on our ability to provide you with the most engaging, memorable and tailor-travel experience at an incredible value. Backed by over 18 years of combined experience in the tour industry and a deep love for our country-Ethiopia, our superior travel packages and step-on guides provide you with unparalleled service.
ETHIOPIA- A LAND OF DIVERSITY
Ethiopia is the tenth largest country in Africa with a surface area of 1.2M Square Kilometers. It lies in eastern Africa, between the Equator and the Tropic of Cancer, in a region known as the Horn of Africa. Bordered by five countries, it is landlocked due to its separation from Eritrea.
We-Ethiopian have our own way of telling time: the first hour of the day corresponds with the rising of the sun and the last hour is around sunset. The day is divided into two parts, each lasting twelve hours. due to its location near the equator, Ethiopia allows nearly twelve hours sunlight during any season.
The Calendar is another unique feature-it has 13 months. Using the Julian Calendar, Ethiopia has twelve lunar months of thirty days, plus one month of five or six days, depending on the lap year. The Julian calendar began 7 years and 113 days after the Christian age, making the first day of the New Year September 11.
Ethiopia enjoys complete freedom of religion. However tow religions are professed by the great majority: Christianity, as practiced by the Ethiopian Orthodox Tewahedo Church and Sunni Islam.
Why Authentic Ethiopia Tours?
Genuine Experiences
Impressions of the real Ethiopia – meet the local people, their lifestyle, customs and culture. Meaningful trips, carried out in a responsible and sustainable way, will leave you with unforgettable memories!
Travel in Small Groups
Combine your active tailor-made holiday with discovering our amazing scenery and local hospitality! Travel in small groups on safe and secure roads, get personalized services and witness our responsible tourism activities. Expertise in Sustainable Tourism services.
A touch of Adventure
Need to get off the beaten track? Explore the rugged country, be impressed by natural phenomena; zoom in on our photo tour or see rare species through a "bird's eye view" - We have the expertise to show it all!
What our clients say
Sileshi was enthusiastic, trustworthy, reliable, flexible and responsive to our needs and requirements and a good communicator and organizer. He was prepared to go the extra mile to make our trip truly memorable.

Robin & Veronica Cross

Devon, UK

Sileshi is excellent in his talent to bring real authentic life into every day. It was a pleasure for us with his help to meet people, to talk with them and to learn about the way of living.We are frequent travelers and have been in many countries. It would be a pleasure for us if we could find such a guide as Mr. Tesfaye in other countries.

Walter and Maria Stösser

Germany

Dear Sileshi. Margit and I do thank you for the wonderful trip we had in Ethiopia in October 2017.The magic colours on Erta Ale and in the Dallol region were unbelievably great! The second week of our tour in Lalibela and in the Semien NP were amazing as well.

Margit and TobiasSwitzerland

Switzerland

Sileshi is very knowledgeable in all aspects of Ethiopian society and was very keen to share with us the history, the culture and customs of the various ethnic groups we visited (Konso, Hammer, Mursi, Karo and more), the food, and the music of his country. We can only praise his kindness towards us and his patience as a guide. We are also very grateful to our resourceful driver Tensaye.... Read More

Franoise and Sarala

Canada

You won't be disappointed by Sileshi's professionalism, his competency, and his deep knowledge of Ethiopia. Plus support a local tour company!

Sahelit Bahiru

University of California, Berkeley

I had the pleasure to travel with Sileshi Tesfaye for two weeks through Ethiopia. He has an excellent understanding of the needs of his international customers and is delivering a great service.

Dr. Dominik Meyer

Switzerland
Latest News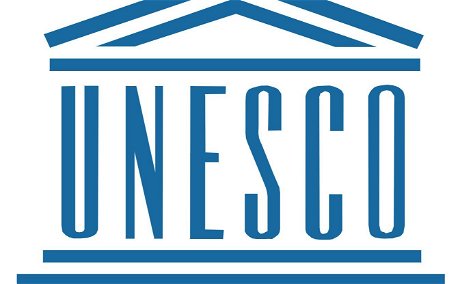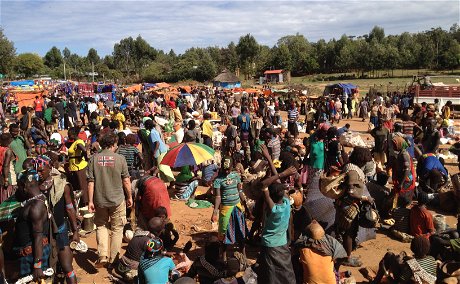 Market Days in Omo Valley
Mon June 7, 2021
Our customized tour to Omo valley region will give you a chance to visit the market days and enjoy with the beauty and diverse cultural interaction. Enjoy the best African Pagan markets in South Omo region and meet the tribes. Experience their culture. Enjoy the beauty of the area.
Read More