We Promote Responsible Tourism

We are Travelife Partner Tour Operator in Ethiopia- Committed to Sustainability.
Sustainability Policy & Responsible Travelling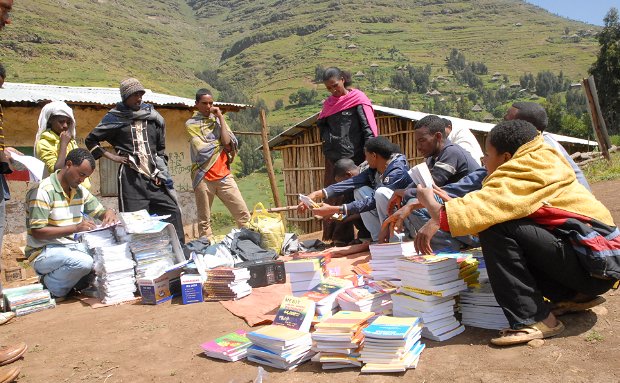 Authentic Ethiopia Tours has has achieved Travelife Partner Level- Committed to Sustainability after successfully fulfilling more than 100 criteria. We have developed this Sustainable Development Policy to identify, monitor and improve the environmental and social aspects of the company.
Responsible Travelling
Internal Management
Authentic Ethiopia commits to internal sustainability management, practiced by following actions and principles that ensure environmental protection, enhance community relations, and protect human rights.
Social Policy and Human Rights:
Authentic Ethiopia Tours commits to:
Grant employees the freedom of employment and contract termination with notice (ideally minimum one month) and without penalty;
The wage rate is to be mentioned in the contract and equals or above the national legal wage;
Determinate and compensate for overtime working hours based on agreement;
Create opportunities for students to participate in an internship;
Ensure that employees are free to enter or leave their employment through their own choice without penalty (in accordance with their contract).
Prohibit discriminations, regard to recruitment, conditions of employment, access to training and senior positions, or promotion in terms of gender, race, age, disability, ethnicity, religion/beliefs or sexual orientation;
Environmental Management actions and principles:
Authentic Ethiopia Tours commits to:
Switch-off lights and equipment when not being used;
Prefer low energy equipment when buying new items, including considerations of cost and quality;
Actively reduce the use of disposable and consumer goods;
Favor the purchase of sustainable goods and services, office and catering supply, giveaways and merchandise;
Comply with the legislation concerning waste disposal;
Take action to reduce the amount of (non-refillable) plastic bottles of drinking water for office use;
Use products twice or three times when possible;
Avoid harmful or hazardous products or products which need, and give preference to environmentally friendly alternatives;
Set copy and printing machines by default to double-sided printing;
Reduce transport-related impacts by telework, tele/video meetings, work-at-home policies or other means;
Encourage employees to use environmentally conscious methods of transport when commuting to work, i.e. walking, cycling and public transport;
Encourage employee involvement.
Partner Travel Operators and Accommodation Providers
Authentic Ethiopia Tours has developed and implemented a policy to improve the sustainability of our partners as part of its ongoing operations.
Our Company is committed to achieving a tourism supply chain that is fully sustainable and has created a community certification model for partner travel operators and accommodation providers to follow:
The 3 Authentic Ethiopia Tours community pillars are:
Benefit the community by hiring local staff, provide fair wages and support locally-owned businesses (SDGs 1, 2, 3, 4, 5, 8, 9, 10);
Protect cultural heritage by celebrating cultural diversity alongside the conservation of wildlife and nature. Incorporate and use elements of local art, architecture, or cultural heritage; while respecting the intellectual property rights of local communities (SDGs 11, 16, 17);
Be friends of the earth by proactively work towards a cleaner, safer, and healthier environment, with a special focus on waste management, water and energy-saving (SDGs 7, 12, 13, 14, 15).
Authentic Ethiopia Tours commits to make sustainable development concrete to every partner and to stimulate and motivate partners to adopt sustainable practices by:
Paying attention to the local benefits of communities when selecting local agent or local guides;
Motivating and encouraging partners to have awareness on sustainability;
Encourage partners, guests, guides, stakeholder to practice sustainability;
Informing partners about Authentic Ethiopia's sustainability policy and that they are expected to comply with it and communicate it to final customers where relevant;
Encouraging partners to follow best practices/training on sustainable tourism.
Ensuring that the rights of children are respected and safeguarded by stating the prohibition of child labor in the contract Terms and Conditions;
Including standard sustainability clauses in all contracts with accommodation providers;
Destinations, excursions and activities
Authentic Ethiopia Tours safeguards the authenticity of the communities and the natural environment and is strongly against harming wildlife and polluting the environment. We aim to maximize positive impacts and minimize negative impacts at destinations to ensure the sustainable development of the places.
We commit to:
Not offer any excursions that harm humans, animals, plants, natural resources such as water and energy, or which are socially and culturally unacceptable;
Not offer any excursions in which wildlife is held captive, except for properly regulated activities in compliance with local, national, and international law;
Not partner with tour operators that offer excursions or activities involving harvest, consume, display, sell, or trade of wildlife species;
Promote and advise travelers on excursions and activities which directly involve and support local communities by purchasing services or goods, traditional crafts and local (food) production methods;
Promote and advise travelers on excursions and activities which support local environment and biodiversity such as visiting protected areas or environmental protection projects;