Historic Ethiopia by 4 X 4 Overland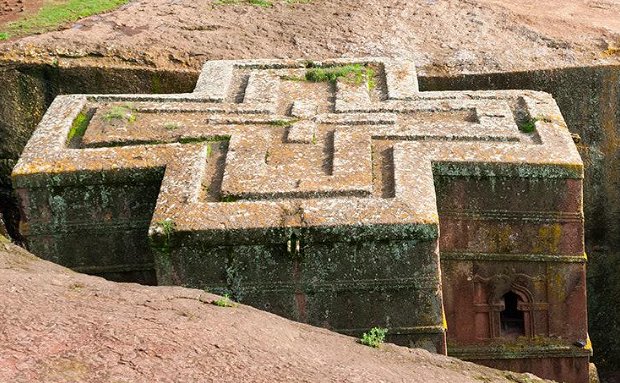 Ethiopia doesn't feature on any standard tourist trail, but this exotic and surprising country is ideal for exploring. This Ethiopia holiday is tailor made, and introduces you to the natural beauty, rich culture, long history and friendly people of this country. Visit Ethiopia's diverse historical attractions, from the monuments, museums and markets of Addis Ababa to the ancient capital of Gonder and the iconic rock churches at Lalibela. Ethiopia's beautiful, natural landscape is home to endemic wildlife only found here and trekking at the Simien Mountain National Park brings you closer to the spectacular scenery.
This 14-day itinerary includes domestic flights, to reduce travel times and help you reach key sights easily. Accommodation is in locally owned hotels, with camping in the Simien Mountains and Chenek. This is a time-efficient and cost-effective package, with great levels of service, so you can explore Ethiopia with ease in just two weeks.
This tour is 100% Customizeable
To your utmost satisfaction, all of our tours are highly customizable and can be combined with any tour types.
Flexibility
You will experience high flexibility of our services and price quotation to hit your utmost satisfaction.
Our Value for Money Promise
We respect and appreciate your decision to book with us, and we understand that your travel budget is valuable.
Gallery
Suggested Itinerary
Day 1
Addis Ababa to Kombolcha
400 km/Asphalt/Ave 8 hours
After late breakfast, start driving to  Dessie via Italian build Tarmaber tunnel.  In the afternoon, arrive in Dessie.   O/N. Local Hotel
Day 2
Kombolcha to Lalibela
329 km - 8.5 hours
After breakfast, start driving to Lalibela.   In Have your lunch in Weldiya, make a drive through beautiful scenery.   O/N. Local Hotel
Day 3
Rock Churches of Lalibela
After breakfast, start exploring the world-renowned wonders of the Rock-hewn churches of Lalibela; which were constructed by King Lalibela and his successors during 12th and 13th century.  Visit the first group of churches. Have a lunch break and continue to visit the second groups of the churches and the last church having crossed shaped, considered to be the third group-The Church of St. George.  Lalibela is registered by UNESCO under World Heritage Sites. O/N. Local Hotel
Day 4
Lalibela to Makalle
Today we'll drive to Makalle through Alamata.  On the way, enjoy the surrounding beautiful scenery. O/N. Local Hotel
Day 5
Abreha-atsebeha & Wukro Chrurkos Church
115 km - 6-7 hours
Check out from your hotel and start driving to Gheralta.  On the way, visit the Rock church of Wukro  Cherkos and the other Tigray Rock church called Abreha-Atsebeha.  In the afternoon, arrive in Awuzien.
O/N. Local Hotel
Day 6
Tigray Rock Churches
Early morning, leave your lodge to see the beautiful rocks of Gheralta mountains in a sunrise.  Start Hiking on the mountain to visit the Rock Church of Mariam Korkor and Daniel Korkor both are situated at the very nice view to the lowland.  Walk down from the mountain to visit Dagum Silassie Church.  Late lunch and time to relax in the lodge with the view of the mountain.  O/N. Local Hotel
140 km - 5-6 hours
Check out from your hotel and drive to Axum through the most historical mountains-Adwa Mountains,  in which that The Italy soldiers were defeated in 1896.  Visit the pre-Christian city and the temple of Yeha.  At noon, you will arrive in Axum.  After having lunch, We make the morning visit of St. Mary of Zion, which, according to Ethiopian legend, houses of the Ark of the Covenant in a special chapel.  Axum's claim to be the resting place for the Ark of the Covenant is connected to the legend of the Queen of Sheba and King Solomon, whose son Minilik is said to have brought the Ark here some 3000 years ago.
North of the town square stand Axum's famous monolithic stale, or obelisk, carved from single pieces of granite and are decorated with carved doors and windows.  Keep on your visiting of the tombs of King Remhay (in the stale compound), the tombs of King Kaleb and King Gebre Meskal. While we're in Axum, we also visit the impressive ruins of the Queen of Sheba's palace, set on the outskirts of the town. O/N. Hotel
Day 8
Axum to Simien Park
267 km - 6-7 hours
Leave your hotel for the drive to Semien Mountain National Park, via the scenic road of Limalimo.  After processing the entry permit in Debark, which is the head quarter of Semien Mountain National Park, we keep on driving to the Park.  Due to the breath taking landscape and home for the three Ethiopia's mammals, namely Gelada Baboon, Waliya Ibex and Semien Fox, the park is registered under World Heritage site by UNESCO. Around the lodge, you will make a short walk around to see the Gelada Baboon (the Bleeding-Heart Monkey or sometimes called 'a lion-monkey' due to its mane).  You will stay overnight in the highest lodge in Africa-3,200 meters above sea level. O/N. Hotel
Day 9
Gelada Baboon, Waliya Ibex, then to Gonder
Take an early breakfast, drive to chenek-3,600 meters above sea level, for the breath taking scenery and  to spot the Gelada Baboon and Walia Ibex.  You will also spot, one of the biggest birds called Lammergyer. Drive back  to leave the park, lunch break in Debark, and head to Gonder, Ethiopia's Royal capital until the mid of 19th century, set an altitude of 2,130 meters above sea level.  O/N. Hotel
Day 10
Castle Compound to Trinity Church to Bahir Dar
185 km/Asphalt
Following your breakfast, we explore the city.  Founded by Emperor Fasilades in the 17th century, Gondar has been called the "Camelot of Africa"- visit the entire Castle compound.  We also visit the Debre Birhan Selassie Church, famous for its "winged angel" faces that decorate the entire ceiling.
Have your lunch break, and start a gentle drive to Bahir Dar.  On your way, you will see different bird species and you will see also Lake Tana.  O/N. Hotel
Day 11
Blue Nile Falls and Island Monestaries
We set out on a boat excursion of Ethiopia's largest lake.  Some 20 of the 37 islands in the lake have monasteries build on them; we visit two churches on Zeghe peninsula - the church of Ura Kidane Meheret.   Cruise back to Bahir dar:  Before arriving there, you will see the exit of Blue Nile River from Lake Tana.   After lunch break, make a tour of Bahir Dar City including Bezawit Hill and its palace built by His Emperor Majesty Hale Selassie.  From the Hill, you will see the view of Bahir town, Lake Tana, Blue Nile River and the Islands.  In down town, you will visit the colorful market of Bahir Dar including Basket and spices section.   Take evening flight back to Addis Abeba.
Day 12
Bahir Dar to Debre Markos
Time to walk around the city market of Bahir Dar.  Leave your hotel for the drive to Debre Markos- the former administrative city of Gojam region. O/N. Hotel
Leave the hotel and start driving to Addis Abeba via, Blue Nile Gorge; you will also see the majestic Blue Nile River while on its journey to Egypt. See also the old and the new Bridges. Keep on driving, lunch on the way. Visit the historical Debre Libanos Monastery- which is not only religious significant but also has historical figure that the Italian soldiers had assassin more than 400 monks and Deacons in 1937. Late in the afternoon, arrive in Addis AbebaEnd of the trip~